Halloween 2022 received a fitting tribute with Marvel's Werewolf by Night, a television special on Disney+ directed by Michael Giacchino. To help iterate action and story based on the Marvel comics and set in the MCU, The Third Floor collaborated with the filmmakers to visualize their ideas alongside technical setups for production.
Key collaborators together with the director included VFX Supervisor Joe Farrell and VFX Producer Lauren Miyake, among other contributors and departments.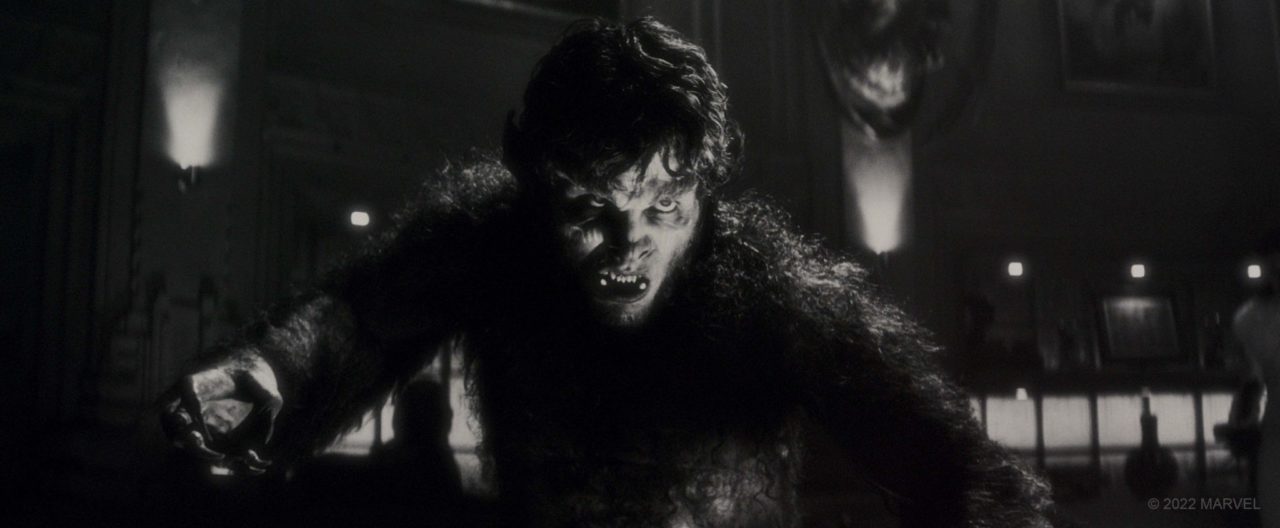 Final imagery of Jack the Werewolf in werewolf form.
A notable section of action that was visualized ahead of time was the capture and escape of Jack the Werewolf. Use of shadows was a key device to the storytelling.
"The entire third act was visualized – from the capture all the way to the hallway fight.  We created previs based on client storyboards, building out the shots as drawn and setting them up with virtual camera angles. Specific poses were chosen that would allow the action to 'read' as we see Jack's movements largely in silhouette," said Brian Carney, Visualization Supervisor. "As the transformation casts shadows in the cage, we produced techvis to help determine where the light and shadows would be falling, how they'd interact with the bars and what the effect would look like on top of and behind fellow monster hunter Elsa as we watched her react to the transformation." 
Unreal Engine was used to take the lighting of some shots to the next level in previs, including the fight in the dark hallway.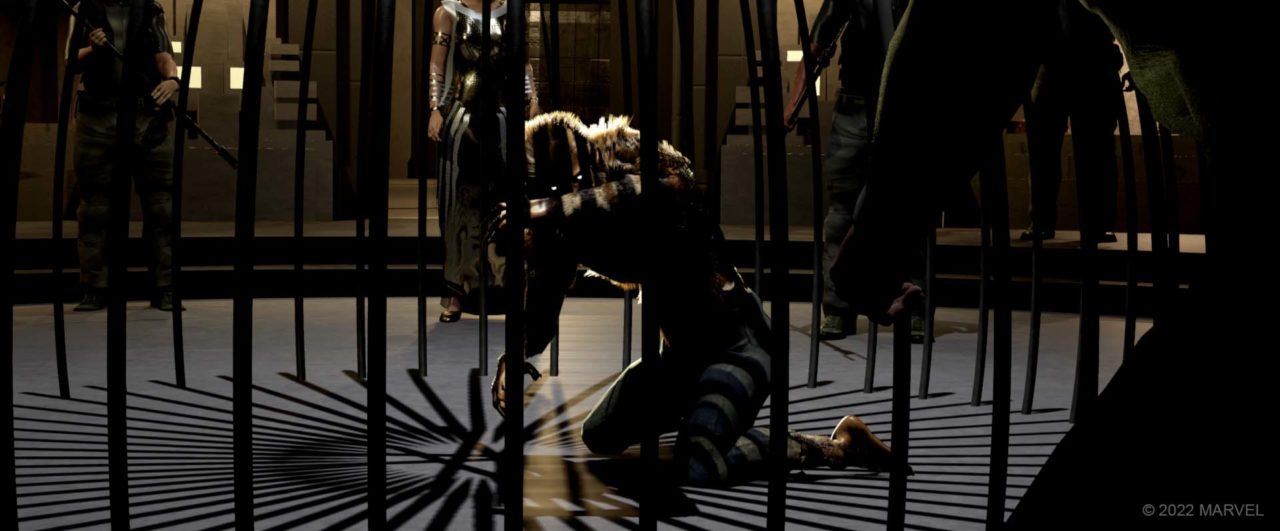 The play of light and shadow in Jack's cage as visualized in previs.
Other work involved helping build suspense around the swamp-like creature Man-Thing. "For both instances of Man-Thing's reveals, in the maze and at the end, we worked with the VFX crew to help design the shots in ways that would help to showcase his size and determine how best to keep him in frame," Carney stated. "It was a lot of fun helping to bring this character to life for the first time in the MCU."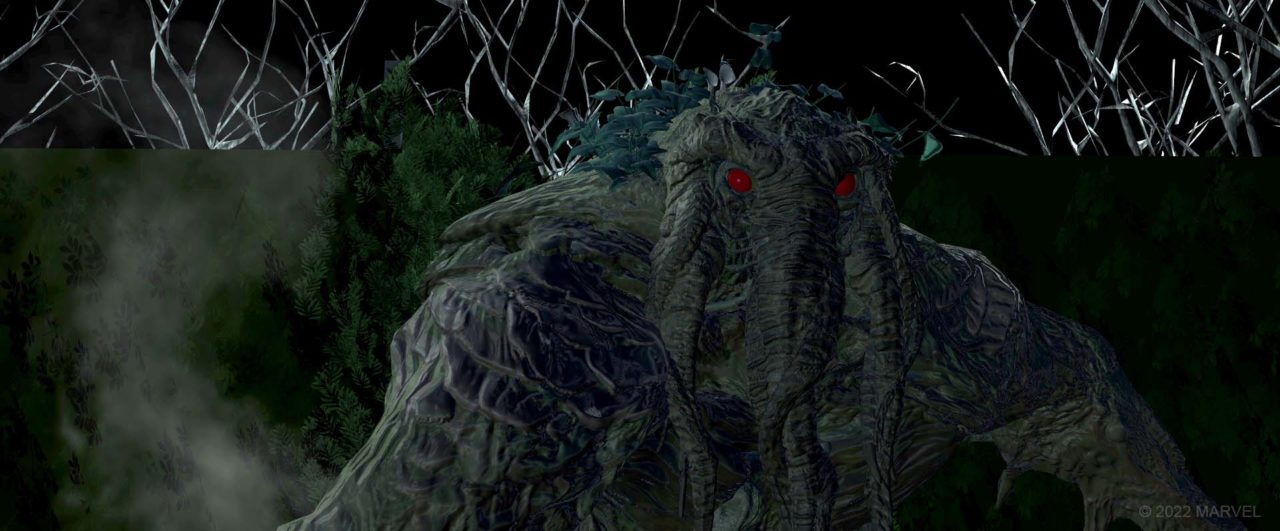 Previs (above) and final shot (below) of Man-Thing as he is located by Jack in the maze.