Marvel Studios' She-Hulk: Attorney at Law is here!  The comedy series, streaming exclusively on Disney+, follows talented lawyer Jennifer Walters, who specializes in superhuman-oriented legal cases, after an accident where her blood was transfused with her cousin Bruce Banner, The Hulk.  
The Third Floor's previs team collaborated from an early point in production, working with Director Kat Coiro, VFX Supervisors Janelle Croshaw, Shannon Justison and Dadi Einarsson and other departments. Visualization work continued across principal photography with techvis and with postvis during post production.
TTF artists based the previs on show storyboards as the filmmakers used the process to explore iterations of shots and develop sequence flow and timing.  In a new color-managed workflow, TTF used HDRI imagery to light the 'vis to approximate looks being developed in VFX.
Image showing journey from show storyboards to previs. ©2022 MARVEL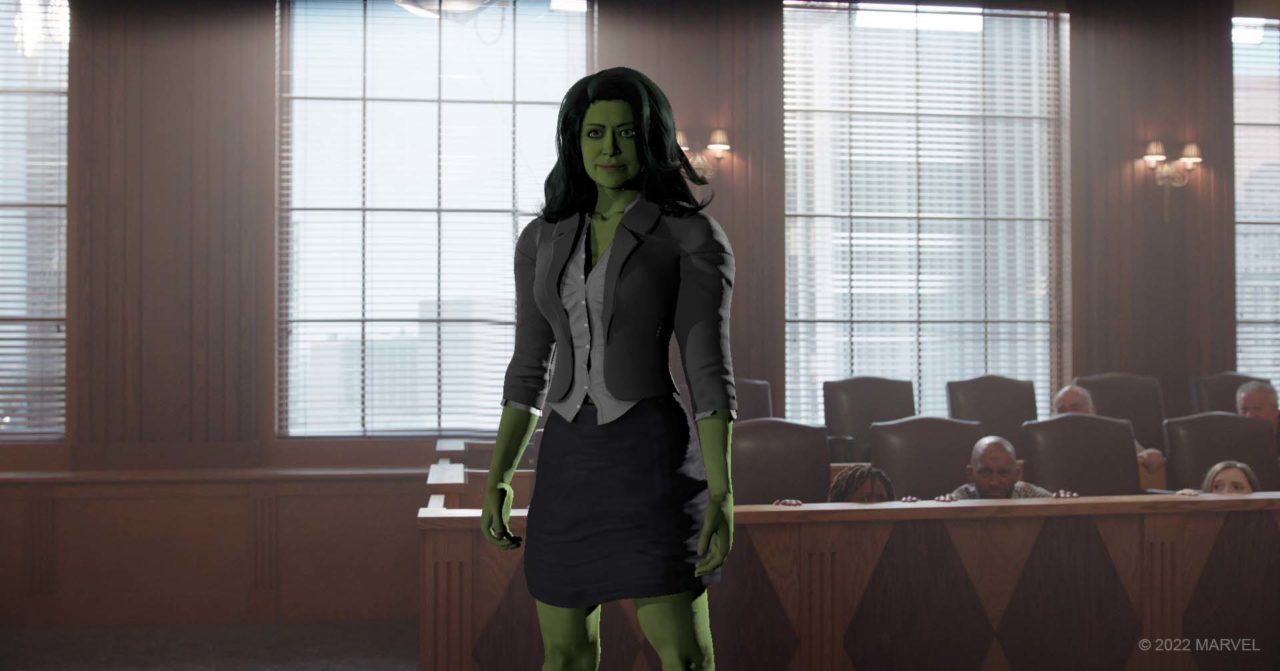 While arguing her case in court against rival Titania, Jen makes a first public transformation into She-Hulk, as depicted in the postvis image above. ©2022 MARVEL
Planning for size and scale around the She-Hulk character was a key challenge that the entire show team addressed.
"One focus of our work was to help visualize how tall She-Hulk is to the real world and to help work out the positions, props and eyelines that would be needed for Tatiana Maslany, the actress playing the character, and her co-stars" Visualization Supervisor Scott Hankel notes. 
Previs showcasing the visual size difference between human and superhero She-Hulk. ©2022 MARVEL
TTF created an intricate rig to map the human characters to their CG counterparts, which was used to visualize transformation shots.
During postvis work, extensive facial animation utilizing head-mounted cameras was represented in shots featuring CG characters, including She-Hulk, Hulk, Abomination and Todd Hulk. "This allowed motion capture performances to be visualized in context with plate photography prior to final animation in VFX" Hankel stated.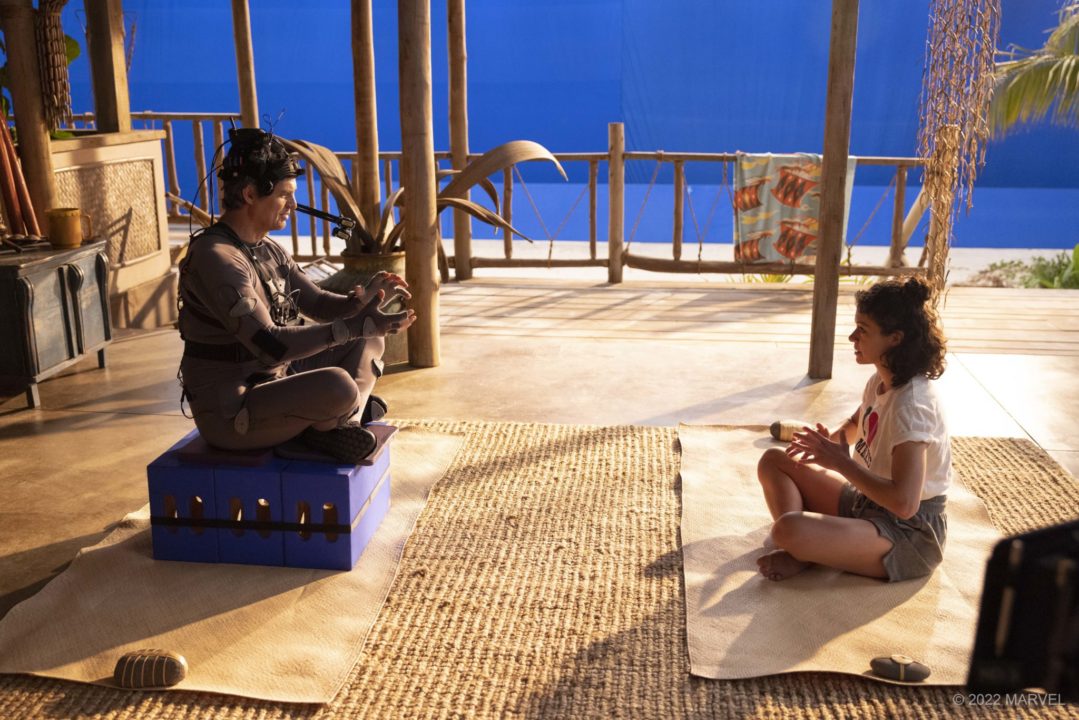 Production plate of Hulk and Jen Walters in a mindful training session. ©2022 MARVEL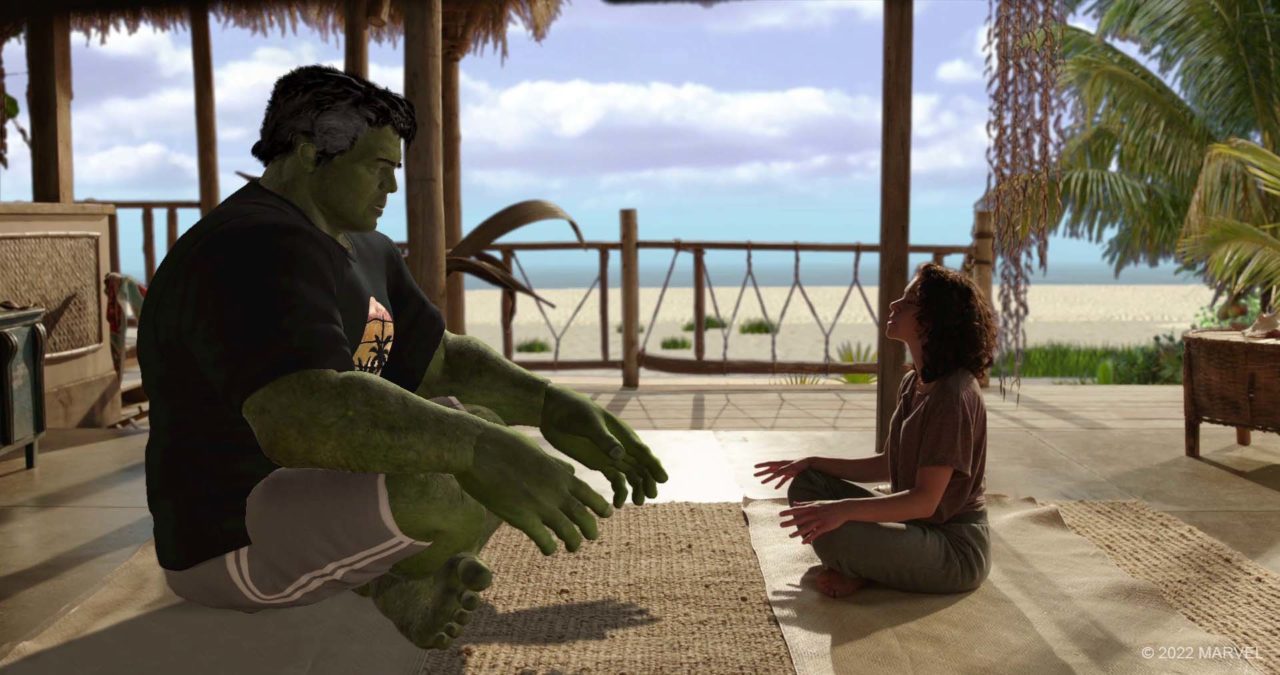 A meditating Hulk visualized in postvis by The Third Floor. ©2022 MARVEL