A new generation steps up in the Marvel Cinematic Universe, as Kamala Khan – aka Ms. Marvel, juggles newfound superpowers, family, culture, and life as a teenager. The Third Floor was beyond ecstatic to work on the Disney+ series, supporting visualization of shots and creative ideas across the series from pre-production to post.
While Kamala's powers in the show are an adaptation from her powers in the comics, embodying the spirit of their original form was a key goal. This meant that visualization would be key right from the start as show creatives developed the visual look and function. It was a collaborative journey with multiple vendors to tell this visual story and the origin of her powers from episode to episode.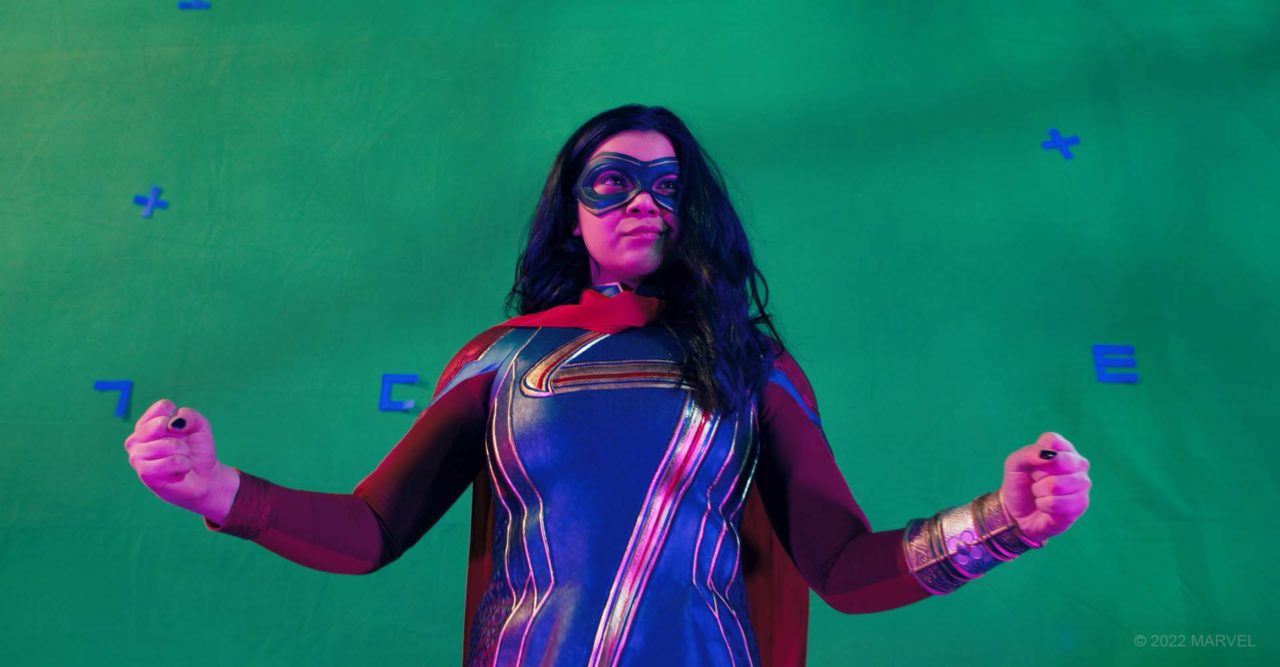 (Production plate of Ms. Marvel in superhero stance. © 2022 MARVEL)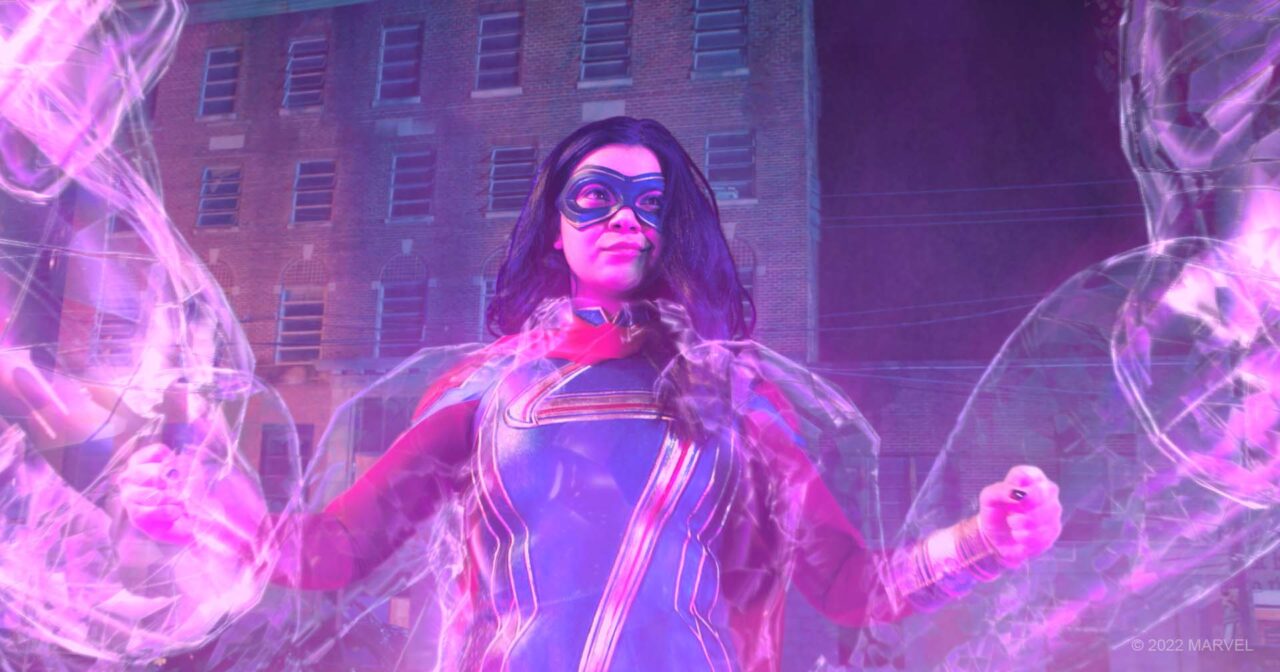 (Postvis by The Third Floor visualizing Ms. Marvel powers. © 2022 MARVEL)
"Kamala's arc of discovery goes from initially 'unbinding' her abilities while attending AvengerCon to a final showdown where she confidently wears her powers as a full body of armor," notes Visualization Supervisor Suzanne Cipolletti. "One of the client's goals was to evolve the powers as they appear in the printed comics and tie them in with her cultural background, while preserving the tone of a story told from the teenage perspective. This created a unique and collaborative opportunity to flesh out the team's vision and explore a range of creative looks and options.  One key scene we worked on that helped to set the visual tone was the Circle Q rooftop training montage. Our artists visualized comic book-like cuts and motion graphics with show creatives that became a signature part of the visual language throughout the series."
Previs informed key action sequences such as the Karachi Chase, Grand Finale, and Kamala having to reveal her powers at her local mosque during Eid through dynamic cameras, choreography, and techvis. Techvis helped bring Kamala's powers and complex blocking to a practical plan that informed day-of requirements for shooting, stunts, and VFX.  Scenes like the Wedding Battle, Opening of the Veil, and emotionally evocative Partition Era moments like the Trail of Stars used postvis as well to further evolve key visual elements.  
"It was amazing to work on this dream team of a show, and with key collaborators including VFX Supervisors Nordin Rahhali, Sandro Blattner, Sandra Balej, and VFX Producer Fahed Alhabib to introduce Ms.Marvel into the MCU with never-before-seen superpowers and a fresh and fun super-origin story!"
See Ms.Marvel streaming on Disney+!