The Third Floor London team, led by Visualization Supervisor Joanne Smithies, once again entered the Fold for Season 2 of Netflix's Shadow & Bone, working closely with VFX Supervisor Ante Dekovic and EP 7 and 8 Director Mairzee Almas to visualize sequences, environments and creatures on key VFX scenes.
Season 2 features a new class of terrors, the Nichevo'ya. Made with a rare form of magic, the creatures are vaporous; they materialize from the shadows and only solidify when they attack. Parts of their bodies dissipate when shot with phosphorus bullets or when hit with gusts of wind by Grisha Squallers. These shadow monsters factor in multiple sequences and interact closely with humans who try to control or defeat them.
The previs process was among the techniques used to further iterate concepts for the on-screen Nichevo'ya and how they played within the shots and storytelling.
"One of the most interesting aspects of this project was the Nichevo'ya and the ability these creatures have to quickly go from a vaporous state to a solid form," says Joanne Smithies, Visualization Supervisor. "We had to revise shots very fast, so it was vital to find a way to quickly visualize the different states of the Nichevo'ya without having to comp every creature shot. Our approach was to integrate a MASH network into our rig in Maya which allowed us to intuitively and easily disintegrate the creatures in a previs shot without having to simulate particles or create an effect in comp."  
Large action scenes involving the Nichevo'ya included sequences in Episodes 7 and 8, where extensive blocking was used to plan the attacks and mayhem that would ensue as General Kirigan pushes the Fold over the Ravkan castle in a final showdown.
Previs shot of terrifying Nichevo'ya entering the Ravkn Castle in Episode 7.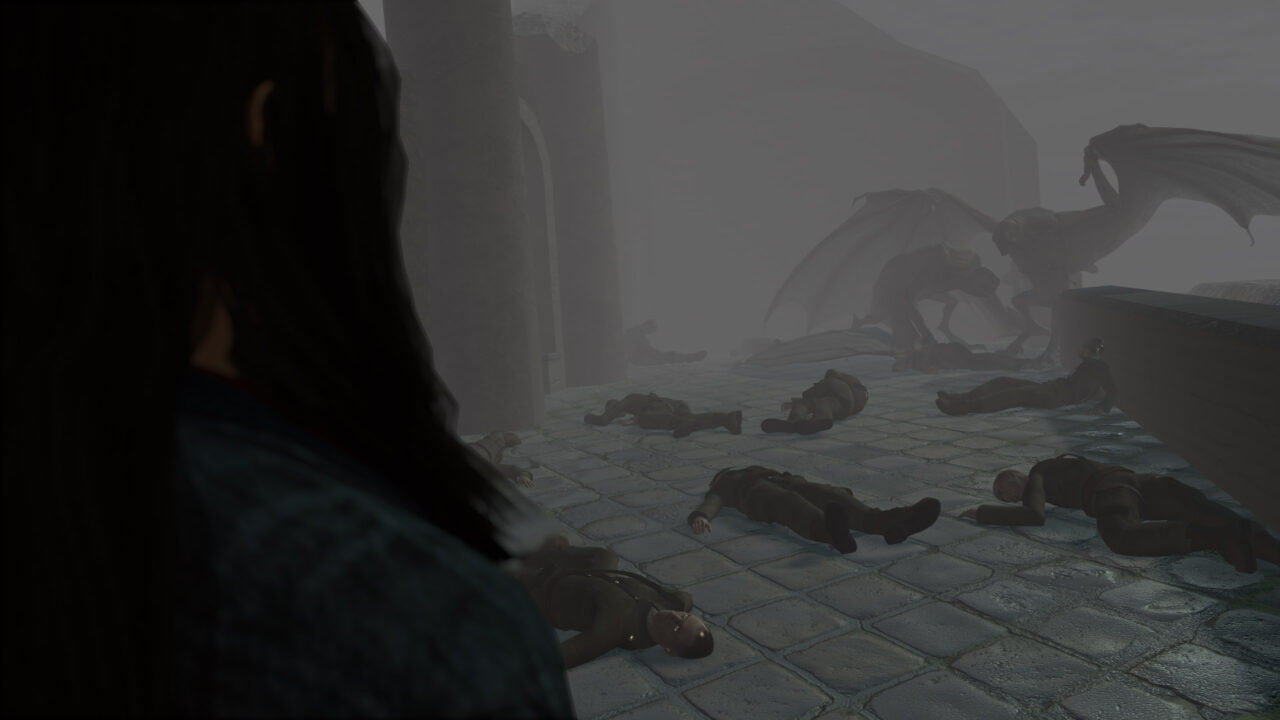 View of aftermath of the Nichevo'ya attack in Episode 7 as depicted in the previs blocking.
Smithies explains, "We worked directly from the script and with the episode directors and VFX supervisor, collaborating and communicating ideas to create a descriptive shot list for visualization. We usually created 'masterscenes,' which allowed multiple Third Floor artists to work on different sections of the same sequence simultaneously and to enact ideas with show creatives for blocking, mood and lighting very efficiently. The goal was to flush out ideas quickly and to keep the creative conversations flowing."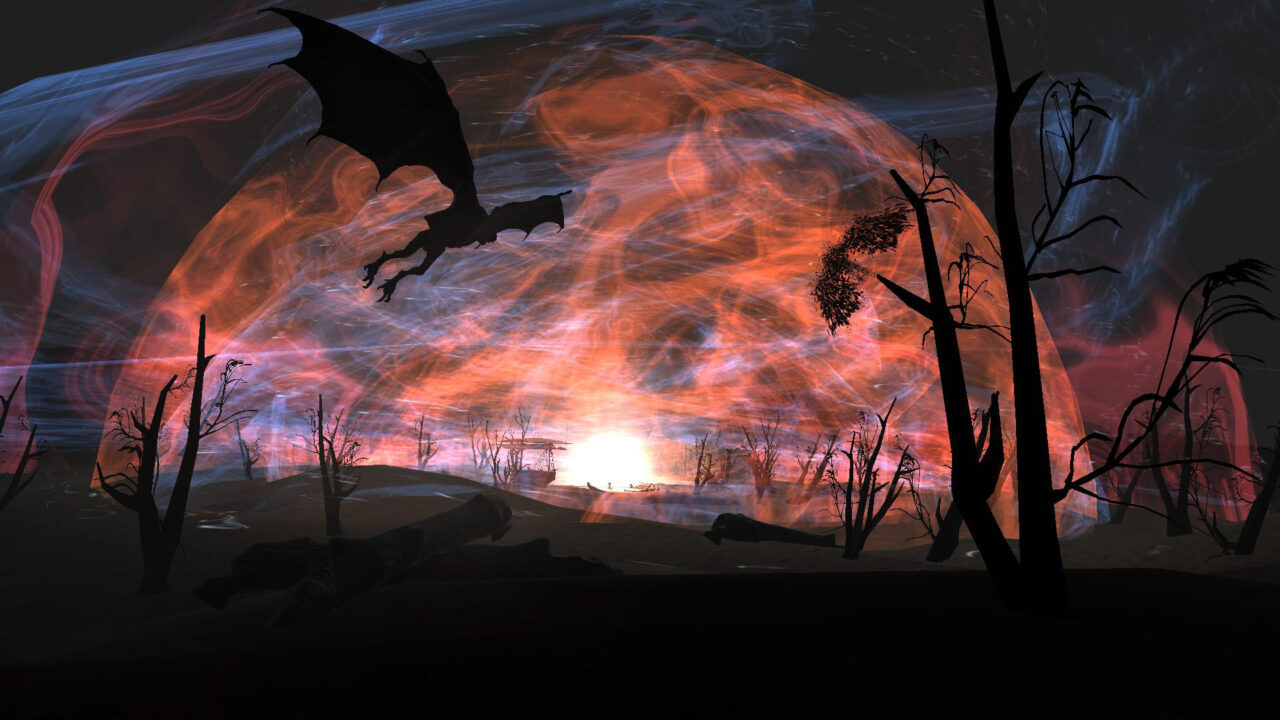 Powers unleashed over the shadowfold visualized in episode 8.
Summon all episodes of Shadow & Bone Season 2 on Netflix now!