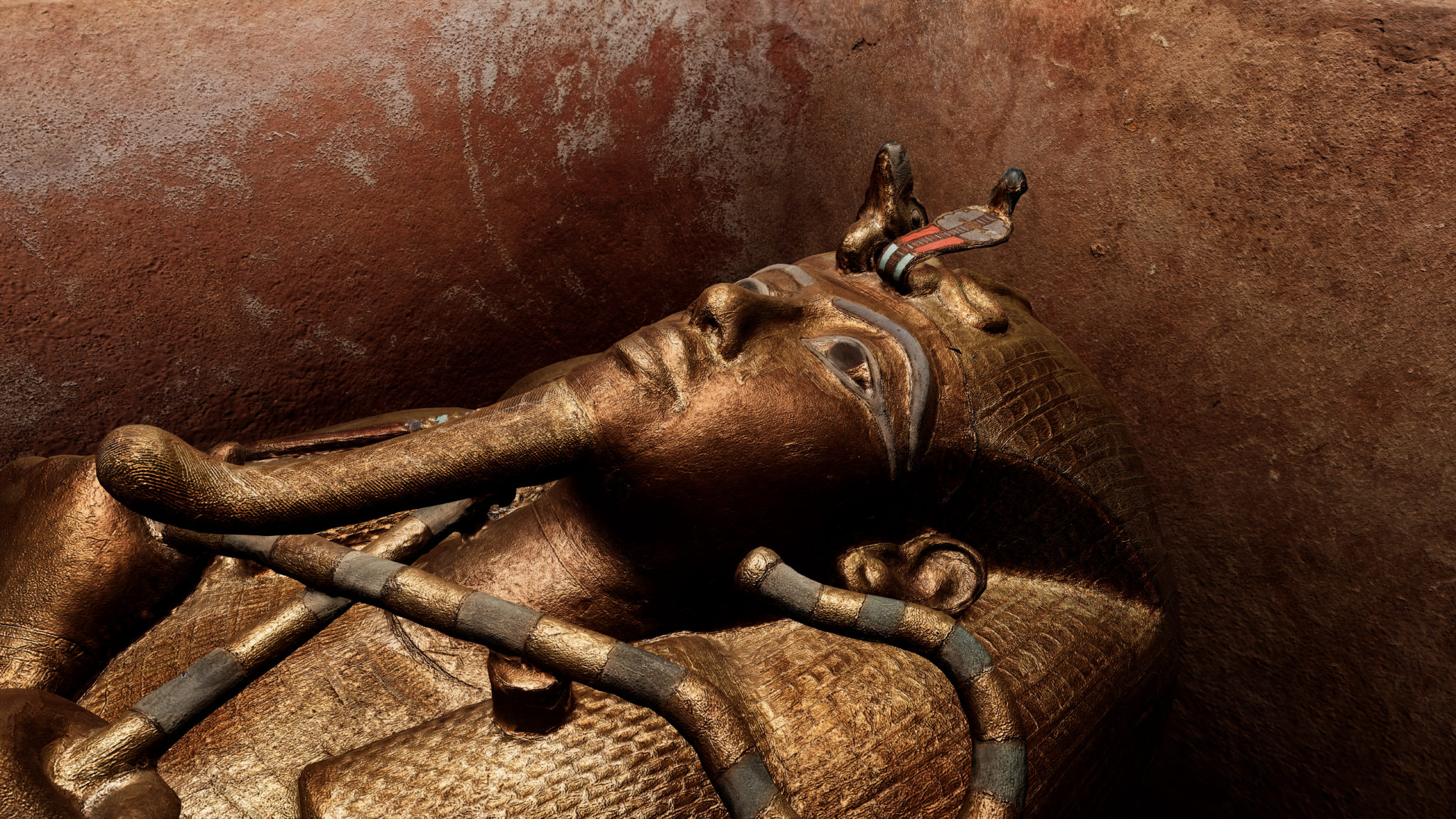 CASE STUDY: THE THIRD FLOOR Digs into Immersive VR to Create King Tut Exhibition Experience
AWARDS
Lumiere Award for Best VR Education/Museum Experience
WHERE
Saatchi Gallery, London (through May 3, 2020)
A hundred years ago, the discovery of King Tut's tomb rocked the world of archaeology.  Now, a new exhibition "Tutankhamen: the Treasures of the Golden Pharaoh," is commemorating the famous find with a collection of rare treasures on tour for the first time outside of Egypt.  THE THIRD FLOOR helped design and realize the newest component of the exhibit, a virtual reality experience called "Tutankhamen: Enter the Tomb," that lets visitors go inside the crypt to see its wonders just as Howard Carter did a century before.  
THE THIRD FLOOR built and rendered all final visuals, working with director Joel Newton and VR production company CityLights to deliver an ultra-realistic VR journey back in time that makes the most of today's immersive tool set.
"'Enter the Tomb' represents a landmark technical achievement in cinematic VR," notes THE THIRD FLOOR's Head of Research & Development, Gary Marshall. "Using a novel pipeline that brought together deep-learning, scan data acquisition, bleeding-edge, 8K texture-streaming tools and motion-encoded guest ride profiles, we were able to produce a never-before-seen, wholly faithful re-creation of the tomb as if looking upon this 3000-year old wonder with Carter's own eyes."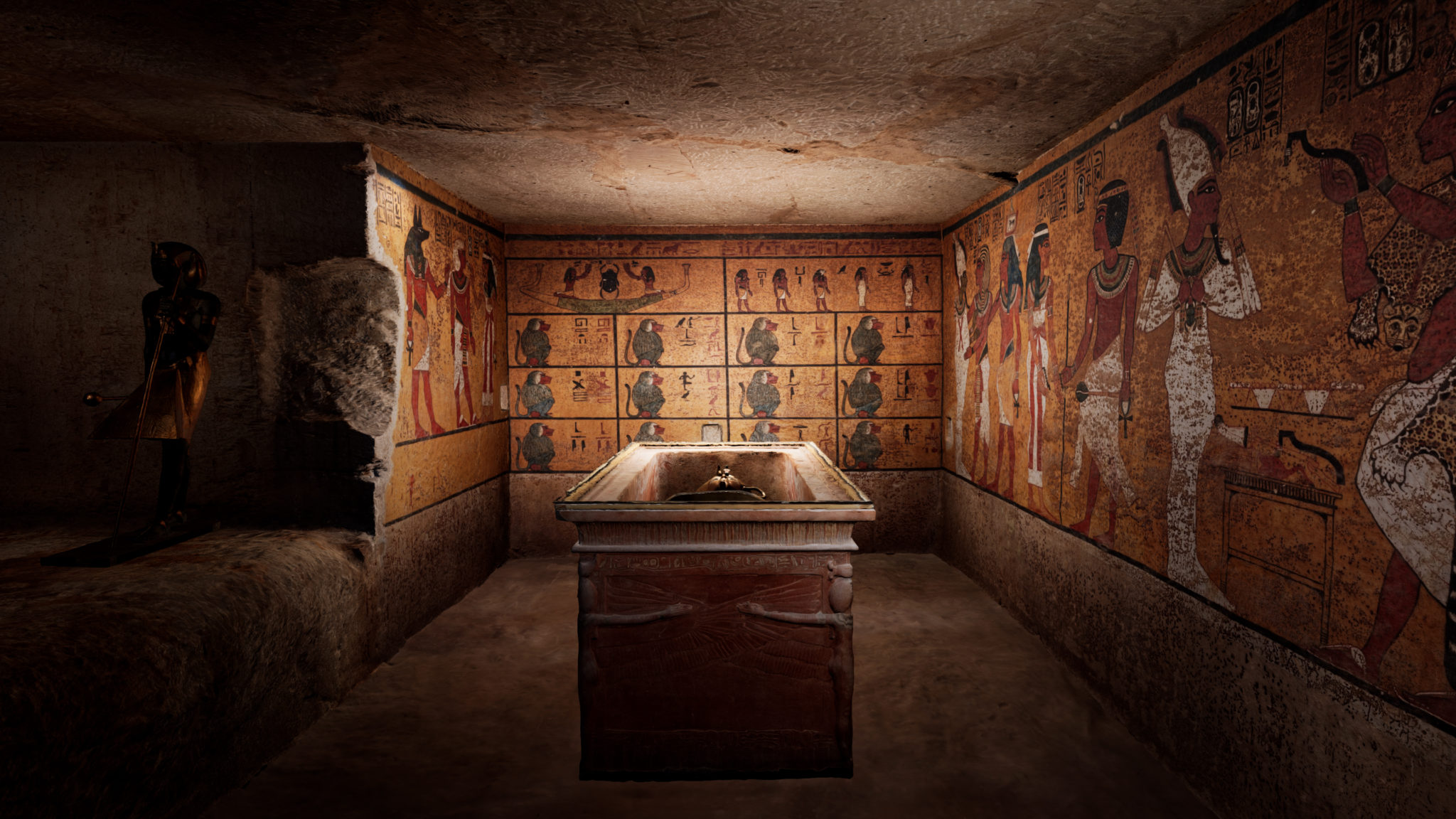 The Tomb — Virtual Construction
Scanned artifacts and environments provided a base, as artists from THE THIRD FLOOR mapped out a cohesive narrative with the visual elements.  It was critical to reconstruct the experience of entering the tomb pristine and undisturbed, like its first explorer.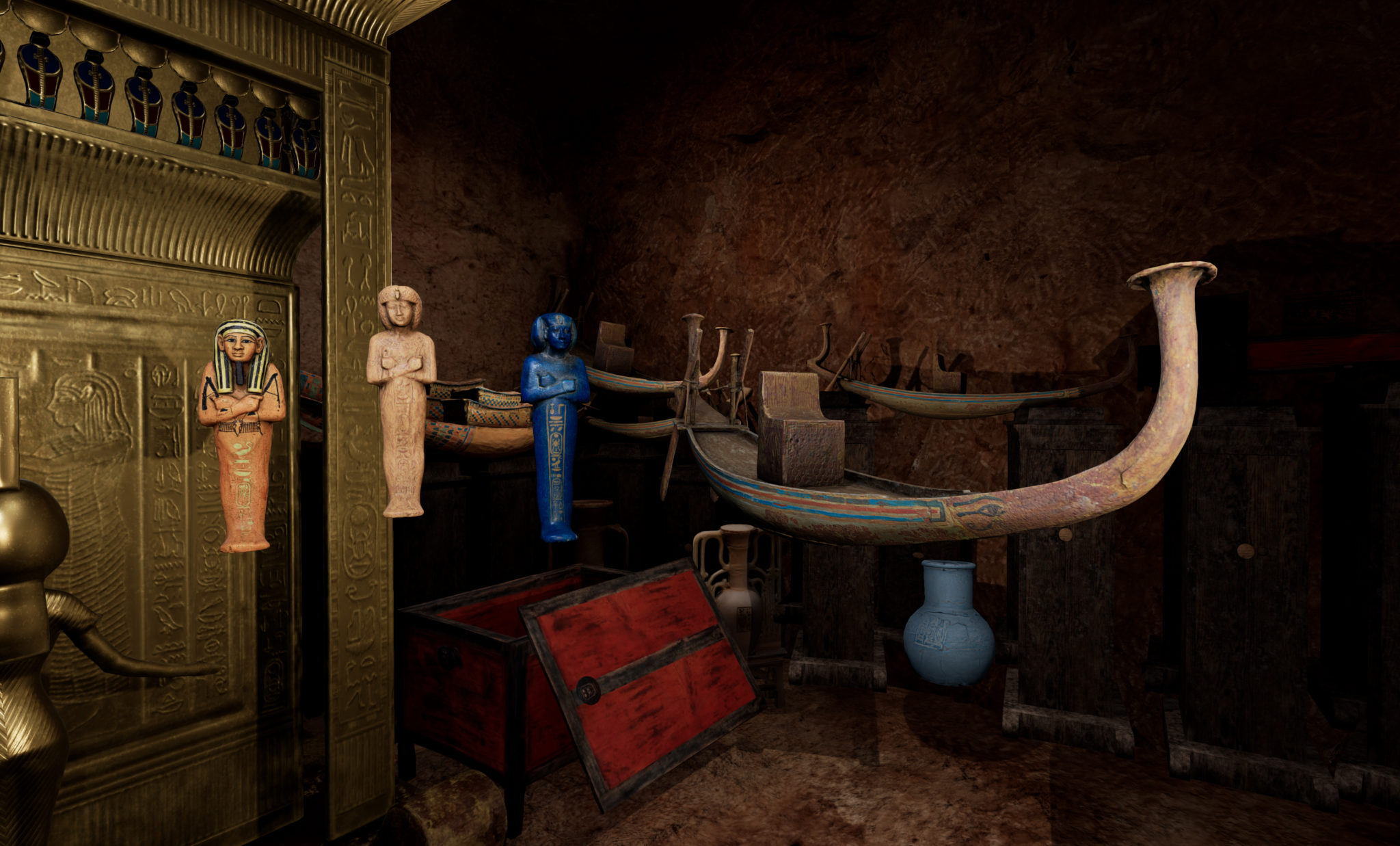 Making it Cinematic
Putting the audience believably into Carter's shoes required a high bar of quality with the VR imagery, so THE THIRD FLOOR looked to real-time technology for final renders.  The team used virtual-texture streaming to ensure the incoming photogrammetry assets would render in real time for the user. Achieving one-to-one, real-world scale was another critical part of the process as was working closely with CityLights' Egyptology resources to make sure the virtual experience was historically accurate. 
Immersive Sights…and Sounds
The virtual experience of "Tutankhamen: Enter the Tomb" is enhanced through audio as well as motion (which users experience in a seat) and THE THIRD FLOOR collaborated with CityLights to tie the virtual visuals with sound and movement cues. A motion path was encoded into an immersive chair, along with an immersive stereo-spatial audio track, allowing the audience to feel and hear what they are seeing in a way never experienced before. 
Further Reading
https://www.forbes.com/sites/joanneshurvell/2019/11/27/enter-the-tomb-of-king-tut-through-an-astonishing-virtual-reality-experience/#7c90f5f16114 
https://www.youtube.com/watch?v=6fPrIcyuCzA
https://scoopempire.com/saatchi-gallery-brings-150-artifacts-from-king-tuts-tomb-to-life-with-a-one-of-a-kind-vr-experience/